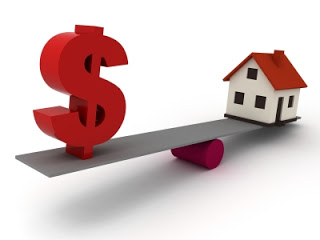 You've worked hard getting your house ready for every showing. Dropped everything because you had to get the house ready for a showing. Shoving items in the closet, oven and anywhere else you can think of to make sure the house looks amazing. You get full asking price and your are pumped!!! Then…. the appraiser comes… Will you sell to him/her?


An appraiser doesn't get the same perspective that the buyer has gotten or the seller. They look inside your house and then they look at the other homes that have sold via the MLS. The catch is that they can't go inside those homes. They just look at them on MLS and see those photos and descriptions. How many times have you looked at homes on the MLS and thought they were great and you go see them and they aren't so great. Now flip it, how many homes have you seen on the MLS that you weren't excited about because the pictures didn't do it justice, but it was a great home! Well the MLS description/photo is all the appraiser gets.

Because of the market crashing, lenders have been harder on the appraisers, which means the appraisers are being less flexible on price.

All of that to say. Be cautious on how your price your home. Because you may be able to get somebody to buy it at that price, but that doesn't mean the appraiser will see the value in that price.